Wedding and Events – Film and Photography
Based out of Melbourne Florida and specializing in narrative story telling, "Same Day Edit Highlight Films", and timeless imagery, Spark 11 is here to capture your big day. Our lead shooters have over a decade of technical expertise and we are always looking to push the boundaries of what is possible for our brides, grooms, and their families. Central Florida has hundreds of beautiful wedding venues and our location on the Space Coast gives us easy access to not only Orlando, but the entire state from Jacksonville all the way to Miami and across to Tampa, St. Pete, Naples, Ft. Myers, and beyond!
Wedding Highlight Films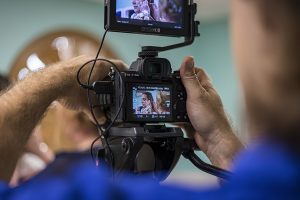 We are most well known for our full day wedding highlight films. These videos cover the whole day from bride prep all the way to the grand exit. We will do wedding video stand alone.
Engagement and Wedding Photography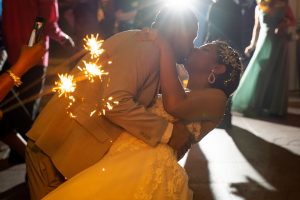 Still photography is truly magical and requires the same attention to lighting and story as great video. We don't always operate as a full video and photo team, but when we do get the opportunity it is like a well oil machined working together for our bride and groom!
Same Day Edit Wedding Highlights
Same Day Edit Wedding Films are a big wow factor at weddings. We love the excitement of filming, editing, and delivering a two to three minute highlight while the celebration is still going on!
Full Day Event Coverage (Up to 9 Hours)
Two Filmmakers on Location
Shot with 3-5 Ultra High Resolution Cameras
Professional Audio Capture
Aerial Coverage Where Available
Six to Eight Minute Cinematic Highlight
Full Ceremony Film (20-45 minutes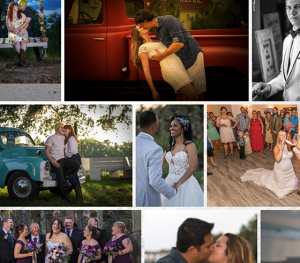 6, 9, or 12 Hour Wedding Photography Coverage Options
Editing and Online Gallery Included
Full Print and Publishing Rights Release
Discounted Engagement / Couples Session
Bundle Discounts for Booking Full Photo and Video Team
We film nearly every detail of the day with multiple angles so we can create the must stunning and all encompassing highlight of our couples and their day possible. However, not all of the footage we capture is ideal for a proper highlight film. If there is an especially important portion of the day you would like to keep in its entirety you can add-it on up to 6 months after your wedding!
**These items must be added at least two weeks before the wedding
Full Dances (with ambient audio)
Full Speeches
Super Sparkler (Extended Highlight 12-18 min)
Documentary Film (45-60 Min)
All Raw Footage
**Virtual Reality (360) Montage 10-30 Mins
**Same Day Edit Highlight Film Add On 2-3 Mins
Firecracker Video Package (Same Day Edit Only Highlight Film)
If the budget is tight and you know you are just going to regret missing out on an amazing highlight film and ceremony coverage of the big day please ask us about our "Firecracker Package". This package includes a shorter highlight of (4-5) mins and you still receive a full raw ceremony film. This package is about 30% cheaper than our Sparkler Package and the highlight film is actually edited that evening so it is ready to be seen and shown to your loved ones, especially those who may not have been able to be there. The Same Day Edit Add-On can also be applied to our Sparkler Package for couples looking for a big "WOW" event around cake cutting. We will actually bring a projector or TV and show a highlight of the first half of the day.